Solution For Detergent Liquid Pouch Packaging
In recently years, 500g detergent liquid small pouch packaging is becoming hot in the market and big potential demand. The customers has higher requirement for the multi-function detergent liquid products.
What's our packaging solution for the detergent liquid? Due to the liquid feature, we have the horizontal packing machine to fill and seal it.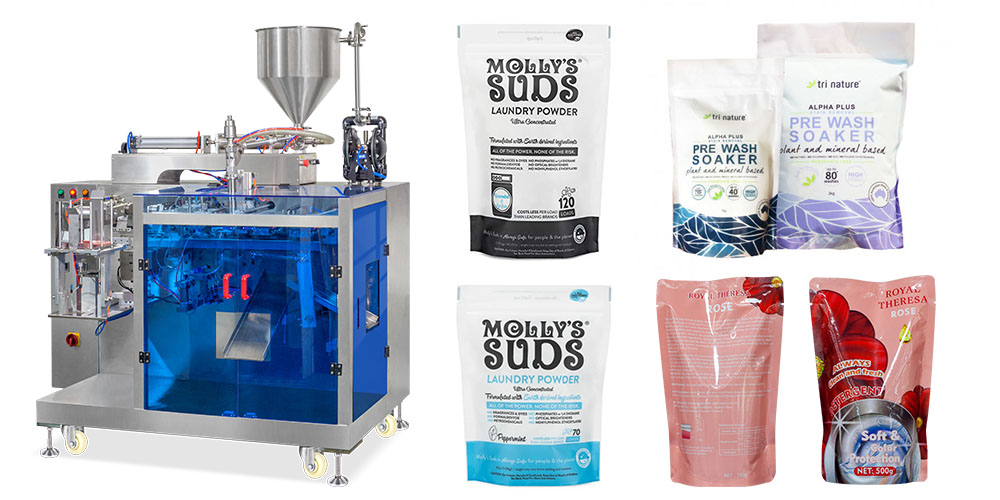 The machine is compact with small footprint for the place. Horizontal machine running for sending the bags, opening the bag, filling and seal more stable.
The machine has the feeding pump to auto feeding the liquid products to the hopper. It fills by the piston pump for high accuracy, and the filling head has the especial anti-leak device for the detergent liquid to make the sealing clean without the liquid.
Two pairs of the suckers to open the bag more stable and reach 99% opening successfully. Double sealing for firmly sealing without leaking.

To higher the production capacity, the machine could add one more filling head to increasing the filling speed to increasing the output.
The machine could work with coding printer to coding the date/batch number on the pouch bags.
The machine has the gas gun cleaning device for the operator daily cleaning easily.
Previous: None
Next: None